It is not what you do, it is WHY you do it.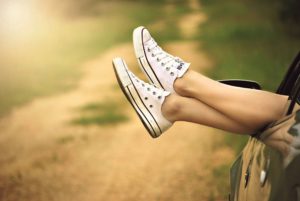 This weekend I filled in another page on my websites. I got right to the point and stated what I did, and how it could help. This morning I got to the office and had a short break between patients. I was feeling more energetic than the spa music that is usually playing in my office so I decided to turn on a Ted Talk while I did my weekly organization.
I started (and ended) today with Simon Sinek: How great leaders inspire action. At the end of the talk I thought back to how pathetic my writing was this weekend for the website. I realized I described what I do with great fluency but I barely touched upon the "Why."
So here are some Why's of my office:
Because I believe that women with "Unexplained Infertility" can have the joy of becoming pregnant and having healthy babies.
Because I believe that drugs and medications can be very harmful and that western medicine fails to adequately explain these negatives.
Because I want women to feel empowered by their decisions.
Because I feel that the act of placing my hands on someone can be very healing.
Because I want you to feel strong and capable in your own body.
Because feeling stuck in a cycle of disease isn't a good way to live.
Because I want my support women through their journey so they can in turn support their families and friends and the world will slowly become a more loving place.
Yes, I'm a chiropractor and a Mercier Therapist. Yes, I adjust the spine and the pelvis and increase blood flow to the ovaries. But the "why" is so much more than that and i just wanted to share.
As always,
Keep Moving.
Dr Cate
Connect Chiropractic @ 2017 All Rights Reserved
SEO by http://www.sbbsm.com