Chiropractic Physician
Dr. Cate Niezgoda –
"Helping people live healthier, more mobile lives."
Born and raised in North Tonawanda, New York, I was a very active youngster. I grew up surrounded by extended family including my grandmother who often would tell us stories about growing up and her adult life. We would drive her all over for doctor appointments and grocery shopping.
On the way to her chiropractic visit she would tell us about her first encounter with chiropractic. She was about 8 and her neck began to lose mobility; she could not turn her head completely to the left. Her mother took her to see her uncle, the chiropractor. He told her that every patient is different; sometimes treatments are successful in only a few visits. In her case, which could have led to chronic conditions if not treated properly, he predicted that she would be able to move her neck in both directions without pain or problem in 27 visits.
Her story always ends the same way, "I'll never forget the car ride to that 27th visit." She says, "I was looking out the window and then turned to look out the other window and I realized I could turn equally in both directions for the first time in months!" She still goes to her chiropractor for visits often.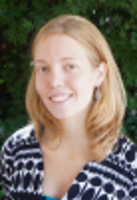 Upon high school graduation, I decided to attend Canisius College with the intention of becoming a flashy, career driven medical doctor like the characters on ER. I was about to graduate from college with a dual major in Biology and Psychology when I realized I wanted more than just a career. I wanted something more fulfilling where I could sit down, talk with my patients and truly help them get out of pain. I wanted to have a family and become part of a community.
Though my grandmother had been seeing a chiropractor throughout most of her life, I had not thought of the profession until a friend suggested I shadow a chiropractor that he had met. I shadowed, I loved it, and I never looked back! Enrolling at National University of Health Sciences in Lombard, Illinois, I embarked on the most challenging adventure of my life.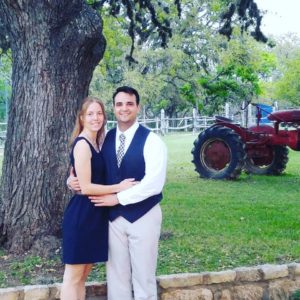 Towards the end of school, my (now) husband and I sat down to decide where we wanted to start our lives together. We decided on North Carolina. And thus, we began our adventure together in the Triangle! Since then we have lived in Chapel Hill, Hillsborough, and Durham and Pittsboro. We have had career growth and family growth.
I have realized a passion for women's health and healthcare based on prevention of diseases. I have been busy continuing my education and have become:
• certified in Webster Technique (Great for the pregnant patient)
• certified in Fascial Movement Taping (AKA Kinesio Tape)
• taken Herman and Wallace Pelvic Floor Physical Therapy
• taken Neurokinetic Therapy (Certified Level 1, Attended Level 2)
• Certified Mercier Therapist – For pelvic pain and infertility
– Taken Visceral Manipulation and Release – Dr Dolbin. Fetterman Seminars
I love learning, and hope to continually grow as a doctor and a person.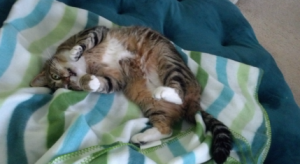 I am very grateful to have the opportunity to work with you and family. I am excited to become part of this friendly community. I hope to meet, educate and treat the people of Orange County and the surrounding areas for years to come!
"Helping you live a healthier, more mobile life."