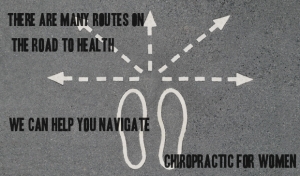 C.E.:
I trust Dr. Cate 100%. After just 2 sessions my chronic neck and shoulder pain have significantly reduced and the rest of my body is in "reset" mode. I especially appreciate her attention to detail which acknowledges that no two bodies are alike. I will be sure to send my patients, friends, acquaintances, etc. your way! Thank you! 🙂
C.S.:
Dr Cate is fabulous! She is professional, personable and will put you at ease immediately. I hadn't been to a chiropractor in years, but she was able to fix me up in record time. She focuses on you as a whole person and spends a lot of time on education, sharing exercises and stretches that you can do at home. Scheduling appointments has never been a problem. I can not recommend Dr Cate highly enough (I even got my husband established as a patient).
K.F.
At 7 & 1/2 months pregnant I fractured a rib- my doctors couldn't do ANYTHING due to the pregnancy (recommended treatment is wrapping the torso & Ibuprofen). It hurt to breathe, to sit, and laying down to sleep was an impossibility.
Dr. Cate taped me up and stabilized the area around the injury, and it made a WORLD of difference! I was able to sleep on my uninjured side right away, and was back to almost full functionality MUCH faster than my doctors predicted.
W.S:
Dr. Cate is great! Not only does she provide excellent adjustments, she also provides helpful health improving tips. She takes time to listen and treat the whole body. The best thing is she educates you but doesn't push! Love this place!
D.N:
I continue to be amazed at the body's incredible power to heal itself, given the right treatment and nutrition. Thanks, Dr. Cate for taking such great care of my recent shoulder injury. I could move my right arm and shoulder freely within less than 24 hours after the treatment. Thanks for sharing your healing gifts with the community!
A.F.:
I've been to chiropractors for many years with a variety of styles. Dr Cate works with your body as a whole, to recover and heal quicker rather than just "popping" something and sending you on your way. As massage therapist, I highly recommend her to any of my clients, as well as my friends and family members.
The chiropractic adjustments in conjunction with the rock taping, muscular work, and nutrition is a great combo!
T.B:
The sessions, plus the exercises Dr. Cate suggested for me to do at home, have helped so much in a quicker recovery from my injury. Fantastic therapeutic results!
R.L:
Dr. Cate is worth the visit, from consultation, adjustment to Rocktape application. She is motivated to provide her skills for a better you!
W.W:
I've been to a number of chiropractors in my life and Dr. Cate is by far the best. She is extremely thorough and takes time to check in with you each week and work on any new issues. She's very good about listening to how you're feeling and not pushing you too much during a visit. My lower back pain has completely disappeared since seeing her. I've also never had to wait for an appointment and the office is very conveniently located in Chapel Hill.
Connect Chiropractic @ 2017 All Rights Reserved
SEO by http://www.sbbsm.com